Welcome
to the official web site of Doll Castle News Magazine, America's original and longest published magazine for the doll enthusiast. Since 1961…people all across the USA have been enjoying our bi-monthly publication. Each issue contains more information and less advertising than other magazines currently published for the lover of dolls.
MORE



Dorita Alice - Presenting Limited Edition Edwina Leona Doll Ensemble


MORE
Click Here to see all the artists who have been featured in our pages.

Doll Castle News' publisher Castle Press Publications can be reached via mail at Doll Castle News, P.O. Box 601, Broadway, NJ 08808, email at info@dollcastlemagazine.com, or via phone at (908) 362-9997. We look forward to hearing from you.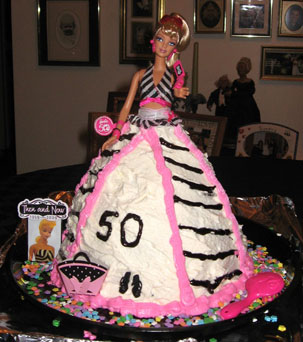 This original Barbie Doll Cake was designed and baked by Dorita Mortensen, editor of Doll Castle News and RAGS magazines. It was made especially for The Babes In Toyland Doll Club's 2nd Annual Junior Collectors Day. The club celebrated Barbie's 50th Birthday with a lovely display of Barbie dolls including all of her friends and family, who occupied more than four large display tables. Following a short program on the history of Barbie and her family and friends, all in attendance enjoyed many doll related activities. Pizza was served and the cake was cut and enjoyed along with a fun time making ice cream sundaes! More on this doll-ightful day will appear in the November-December 2009 issue of Doll Castle News. Don't miss it! Sign-up or renew your subscription today!!
###



?2013 Doll Castle News, All rights reserved.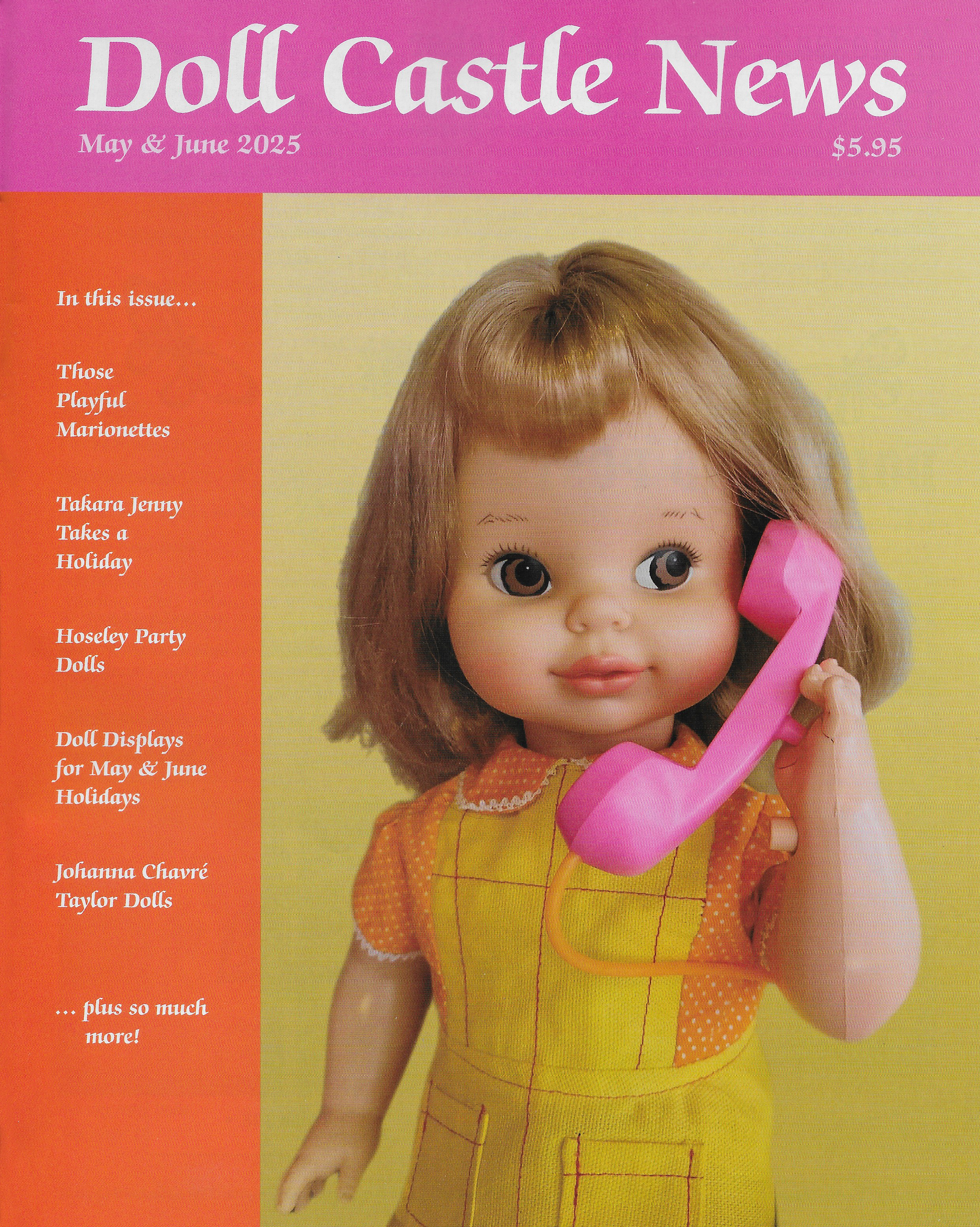 Another Doll Castle News Issue ... too good to miss!


MORE